Both locally and globally, through the small contribution of a Swaagat Kit, we wish to ease the anticipation of motherhood, and gift back to a mother, her inherent right to welcome her child with both hope and love
MAKE A DIFFERENCE
Your gift weaves together your story with the stories of mothers and children both locally and globally. One Mother at a time, your contribution will support a woman in the position of distress, poverty and/or unequivocal socio-economic and political conditions. One Swaagat Kit at at time, you will be taking action to create positive change.
---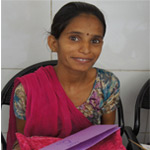 Donate a Swaagat Kit
In India, recipients of the Kits are women living within challenging socio-economic and political climates. As a result of elevated rates of teenage pregnancy, difficult terrain and delayed access to medical facilities, poor treatment due to caste/gender/economic privilege/status, and lack of preventative care for high risk pregnancies, many of these women are prone to maternal mortality and their fetus/new born to infant mortality.
---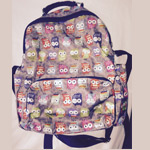 Create a Swaagat Kit
Women are the backbone of our communities. Please help us support local families in need, but putting together kits for mothers and infants to be distributed in our local community.
Each Swagaat Kit contains:
One Baby Blanket
One Wash Cloth
One Receiving Blanket
One Small Handheld Teething Toy or Rattle
One New Born (Two Piece) Baby Outfit
One Children's School Pack/Cloth Book Bag
One Letter for the New Mother
Volunteer your time to gather Swaagat Kits for your local community.
---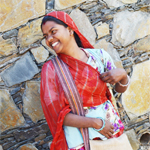 Buy Accessories to Support Women
Her Vision accessories are created by women in rural India through an Our Satya initiative that provides daily wage earning. In addition to receiving skills training and financial literacy training, women are receiving employment within their own communities, ensuring that they are close to their children and can support their health and wellness. By purchasing Her Vision accessories, you are contributing to the sustainability of this opportunity!